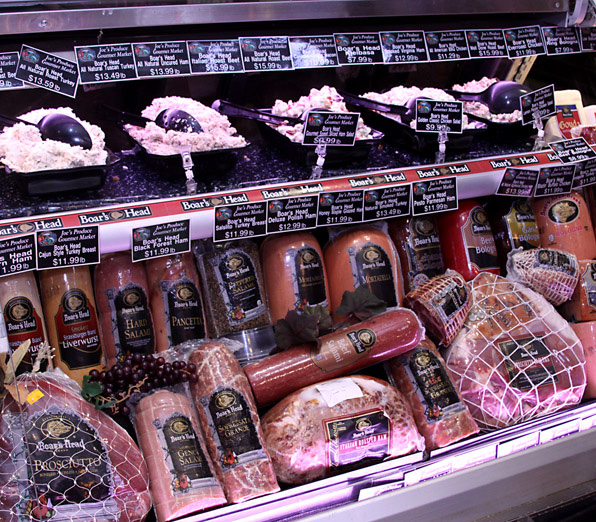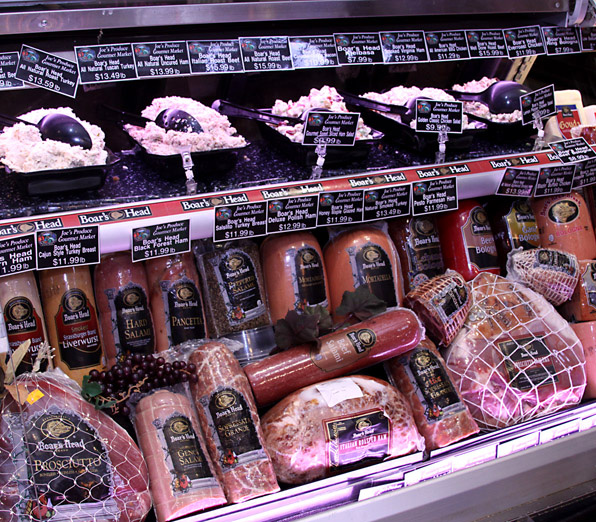 Sometimes there's no substitute for a tasty sandwich piled high with delicious cold meats like ham, salami, pastrami, corned beef and roast beef, and dressed with hot mustard, mayo or your own favorite "schmear."
Create the sandwich of your dreams at the deli section of Joe's Produce Gourmet Market. It's also the single stop for deli trays to make tailgate parties, office luncheons, birthdays and other events a more special occasion.
The deli at Joe's Produce Gourmet Market is your source for more than 100 kinds of high-quality deli meats and cheese.
The stock is sourced from trusted companies like Boar's Head, as well as local vendors including Kowalski and Dearborn Meats.
Along with your favorites, you'll find out-of-the-ordinary choices, like Boar's Head, Hoffman's, Kowalski, Krakus and more.
Low-sodium and low-fat meats are always available.
A match made in deli heaven
Some deli items are simply meant to go together, like ham & Swiss. Other pairings, especially ones featuring meat or cheese that's new to your palette, can open brand new taste sensations.
Ask the Joe's staff for their recommendations (and a few samples), or use your own instinct and imagination to create the customized deli spread of your dreams.