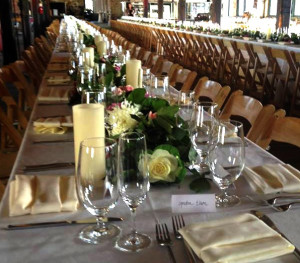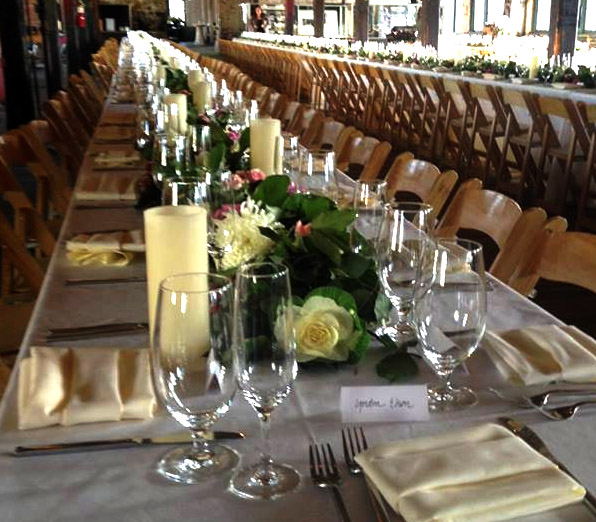 Voted "Best of Weddings" – The Knot
Think of all the special events in your life – birthdays, first communion, bar/bat mitzvahs, Sweet 16, weddings, baby showers, graduations, holidays, work events, retirement parties.
And the one thing they have in common? Good food.
When you're at the helm of a special event, find the support you need from Joe's Produce Gourmet Market.
We cater to you
Joe's Gourmet Catering is not a "choose from column A, then column B" proposition. Instead, everything we do is personalized and customized to your budget, theme and guest list to make your event uniquely "yours."
The one-stop shop
You've got enough on your mind planning your event, so why juggle caterers, decorators, florists and even wedding cake bakers?
Joe's has everything under one roof, saving you considerable time and stress. And here's another advantage: Complete full service, we not only provide outstanding cuisine, but we also take care of all the equipment needs, linens, bar, florals, desserts and of course, a professional and friendly team.
Have it all!
Complete catered meals, including appetizers, entrees, salads/sides, dessert, beverages and other edibles.
Choices that accommodate all preferences, including vegetarian, vegan, and gluten-free
Wine and beer expertly matched to your food choices
Floral arrangements from our own flower shop
Tables, chairs, place settings and other furnishings
Room décor
Fresh from our store
The food and drinks from Joe's Catering comes right from our store. That means you get the added benefit of …
the largest meat and seafood counter in the Detroit area
dishes sourced from hand-picked local fruit and vegetables
Joe's remarkable Art of Bread creations including baked-that-day bread, rolls, croissants, muffins and more
a pastry department that specializes in designer cakes created by our experts
In short, everything is made from scratch – that's something most commercial caterers cannot say!
Having a party? Invite Joe's first! For more information click here.