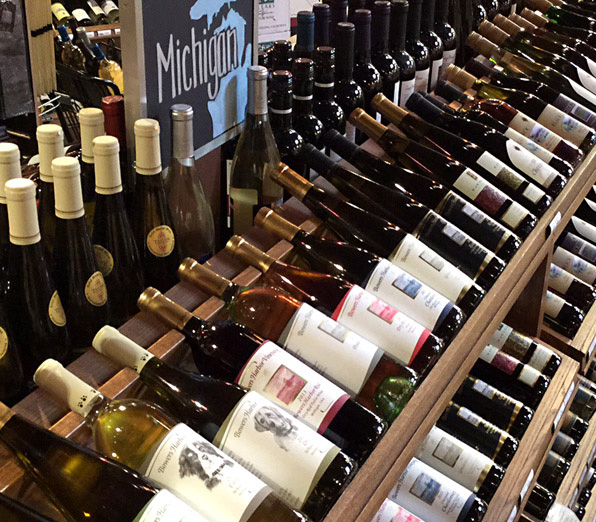 The right wine or beer can make any celebration even more memorable – but how to choose?
If your shopping begins and ends in the supermarket, you may find yourself overwhelmed by the brands and wondering if the one you choose is truly right for your needs.
After all, beyond the color of the wine and the look of the label, there's also the aroma and taste, the "notes" of the different grapes, the texture and weight in your mouth, and the "finish" (meaning the taste that lingers on your palette after the wine is swallowed).
Beer holds similar challenges – light or dark, sweet or tangy, ale or not?
You don't have to be a sommelier to choose the ideal wine or beer. All you need is the Wine and Beer Department at Joe's Produce Gourmet Market with its unique stock and one-of-a-kind customer support.
Expert help
"Red wine with meat; white with fish" doesn't get you very far. Different brands and vintages deliver vastly different experiences depending on what foods they will accompany.
If you're planning a party or a dinner, talk over your menu with the wine experts at Joe's Produce.
Generations of customers have not only come to trust Joe's wine recommendations, they've become members of our wine "family" – we make informed suggestions based on their palettes and preferences.
You'll get pairing recommendations for entrees, cheese platters and desserts; plus, you'll be among the first to know about exciting new wines just coming into the market. Every recommendation takes into account your taste and your wine budget.
In short, we deliver the kind of personal service you won't find in a supermarket.
Michigan vintage
Did you know the Wolverine State is an outstanding producer of wine? In fact, wine and grape industries account for more than 5,000 jobs across the state.
We're proud to support Michigan vineyards and wineries. Our wine staff keeps in regular touch with local growers to keep our shelves stocked with elegant, robust and rich-tasting selections that not only complement your table, but also keep your Michigan neighbors in the economic loop.
Ask about Michigan-made wine at Joe's.
Sip and select
We invite you to sample our wines and talk to our experts before making your selection. You'll find Joe's Wine and Beer department easy to navigate, always well-stocked, and staffed with experts – not just clerks – who are eager to help you find the perfect accompaniment to any meal or event.