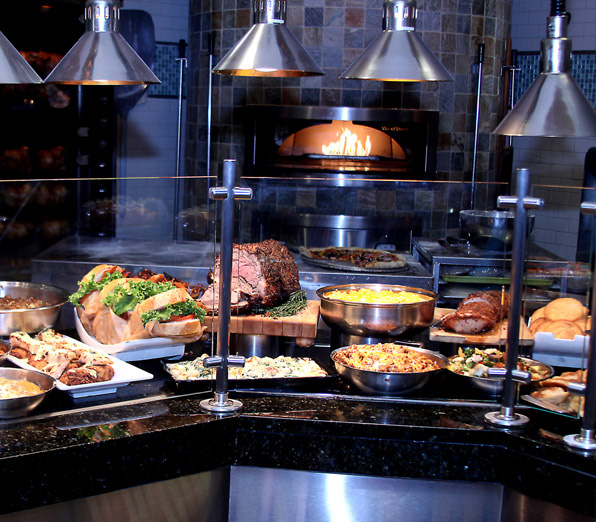 After a long, hard day, you could dread that inevitable question — "what's for dinner?"
For those days – and for any other reason – Joe's Produce Gourmet Market offers a diverse, appetizing selection of ready-to-eat lunch and dinner favorites.
Satisfy that "gotta eat now" feeling
…or stock up on meals for the week with your choice of always-fresh sandwiches, soup, hot entrees, sides, salads and desserts – yes, and homemade pizza too. Click here to view Joe's own Wood Oven baked Pizza and Grinder menu.
The selections change weekly, so you're never in a rut – there's always new foods to try.
Every entrée or side dish is crafted under the direction of Chef Lee– in fact, Joe's entire staff graduated from a culinary arts program.
Got a special craving? Just ask the chefs, and they'll have it ready with in 48 hours.
Combine Gourmet to Go items with wine, cheese, crackers, veggies and other complements from Joe's grocery.
It's a truly one-stop shop for a nutritious, delicious meal.
Everything Joe's serves is made with ingredients from their market – meats from the Meat & Seafood shop, bread from Art of Bread, fresh local produce and much more.
So you can be confident that your food is not just fresh, but free of additives and preservatives. That's something no fast-food joint or processed frozen meal can claim!
To check out what's cookin', click here.
Be a taste-tester
Every weekend, Joe's chefs offer samples of the coming week's featured specials. Stop by and try them out – you could be inspired for a meal or a catered event.