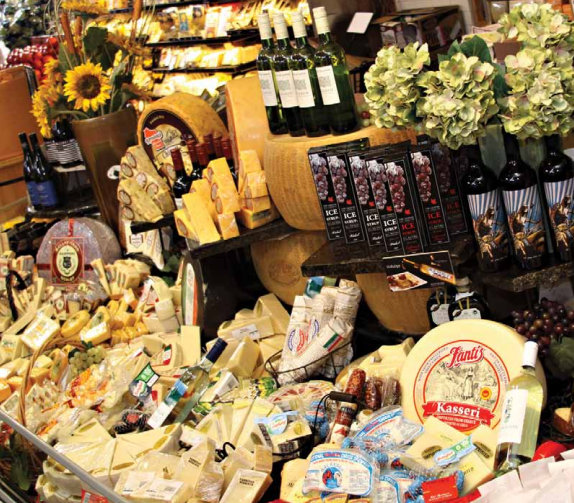 Cheese is such a staple that it's easy to get into the habit of choosing the same kinds all the time.
But even cheddar comes in a rich assortment of flavors, and once you sample some fine cheeses you may find that something more mild, or tangy, can become a new favorite.
The cheese department at Joe's Produce Quality Market stocks fresh, high-quality cheeses, from the very familiar to the exotic and unusual imported from Spain, Greece, Ireland, Israel, England, Germany and Denmark.
Prepped for freshness
Prepackaged, processed cheese is often mixed with additives like cellulose – which is actually wood pulp – and even food coloring. But the cheese at Joe's Produce is 100 percent natural, and sliced and vacuum-packed daily to preserve their flavor.
One look at the cheese display at Joe's and you'll become a fast aficionado.
Get some expert advice
What cheese works best with a certain vintage of wine? What tastes best with Greek olives? Is goat cheese good for cooking?
The cheese experts at Joe's Produce are not only knowledgeable, they're passionate! They want you to enjoy the best cheese possible, whether it's for an important dinner or just for snacking.
Talk to them and try some samples – and don't be surprised if you discover a cheese that looks unusual but lights up your palette and delivers a smile.
Interested in knowing what would pair well with your cheese? Take a look at this site