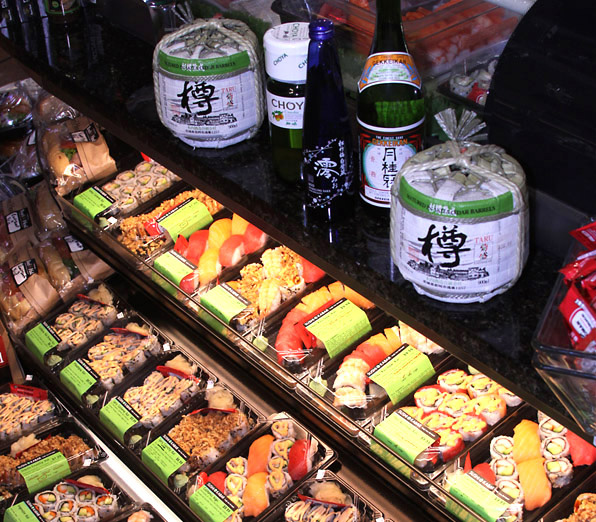 Get restaurant-quality sushi without the waiting … or the tipping.
Joe's Produce Gourmet Market features fresh-made sushi. An expert sushi chef is onsite at Joe's daily, creating favorite and custom rolls and side dishes ready to enjoy right away!
Try something new?
If you've never tried sushi – or wonder what kind of roll will appeal to you – just ask your chef. You can start with the classic California roll (vegetables and rice); then move on to tuna, salmon and other quality seafood, all guaranteed fresh that day.
You may just become a sushi ninja, enjoying the most flavorful and unusual selections – including wasabe!
Complement your sushi with crunchy, nutrient-rich seaweed salad, savory Gyoza dumplings and, of course, sake (rice wine) from Joe's wine department.
Ready anytime
Sushi makes a great grab-and-go snack, lunch or dinner; you can also order ahead for specialized rolls. And don't forget sushi as an unusual option for your next party or work event.